Welcome to the Dr. Troy Todd Secure Patient Area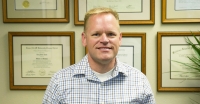 Here, you can set up your patient profile and set your own appointment on my schedule. You can also pay for your session or cancel an appointment. If you have insurance (Tricare or Kaiser) you will want to contact me directly so I can verify your benefits at (719) 321-1989.

My approach is very non-clinical, direct and business-like. I stay focused on your objectives, which allows you to gain rapid results.
Log in to the secure portal. If you have not received an email with a username, please Register.